Xero Shoes TerraFlex Men & Women Product Review
Aesthetics
Lightweight
Price
Durability
Comfort
Fit
Product:
Rich and I both had the opportunity to test out the Men & Women's TerraFlex Trail Running & Hiking shoes from Xero Shoes. The sizes and styles are as followed below:
TerraFlex Train Running & Hiking Shoe –

Women Size 8

in Forest

TerraFlex Train Running & Hiking Shoe –

Men Size 13

in Forest
Thousands have taken our Prio running shoe out on the trail, but when you want more grip, more traction, and a bit more protection, you'll want the TerraFlex.
The NEW TerraFlex is a high-performance, true minimalist trail running and hiking shoe.
Built with the same DNA as our best-selling Prio, TerraFlex lets your feet move, bend, flex and feel, the way they're meant to.
Then we've added a lugged sole for grip, and embedded 3mm of Barefoam™ inside the sole for extra protection and comfort. Plus, a durable Tough Tek toe bumper and more aggressive breathable mesh upper.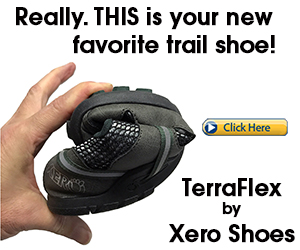 Our Experience:
Sara's Experience:
Think of the Xero Shoe TerraFlex as the beefier brother to the Prios from our previous product review. The Prio's and the TerraFlex are similar in design but serve two very distinct purposes. As you may have read from our experience with the Prio's, they offer a very minimalist running, walking and working out experience however do not always fair well on intense trail runs or hikes that require a bit more protection. Don't get me wrong, the Prio's are still hands down my go to running or activity shoes I have yet to test out. However, I fell in love with the TerraFlex more so when it came to trail running, hiking or overall rougher terrain. As you can see in the photo below, the TerraFlex offer much more sole protection than the Prio's but still uses the proprietary Feel True sole (with a 5,000 mile warranty), as well as the signature 4mm chevron treads for traction, and of course the 3mm of Bare Foam embedded in the sole for a little more cushion.  Topped with a 2mm insole, the TerraFlex provides close to 11mm (not including lugs) of flexible protection from the trail.
The TerraFlex are everything I love about the Prios with just a bit more security in the sole, allowing me to feel confident on rough trails or even trudging through the thicket of this Salt Lake City snow.
Rich's Experience:
Forest is a very appropriate style name for this shoe, from the coloring, to where you'd expect to wear it. The chevron grips certainly are sizable and are the most noticable difference from the Prio model. To me they otherwise felt more or less the same, both very comfortable shoes. I use these shoes as my hiking shoes and like that they are a lot more lightweight than a pair of boots, but offer substantially better grip. They are very suitable for running in. It still feels a bit like wearing slippers that are very durable and made for the outdoors. Of note, the upper is very comfy, but not waterproof. Due to the materials used, it does dry quickly. I assume this is a fine balance between breathability and water-resistance, as if you are running or hiking for hours you probably don't want your feet overheating, but then I suppose nor do you want them soggy for too long!
There is no high heel with this pair of shoes, as the Xero theme continues, and I certainly enjoy wearing them in the great outdoors!
Our Experience: Positives
So first let's start out with all of the Men & Women TerraFlex Trail Running & Hiking Shoe positives.
Aesthetics:

Of the different Xero shoes we have tried, these look the best in our opinion. We like the natural colors and patterns used, and just looking at them makes us think 'trail'.

Lightweight:

Very lightweight for running trails/ultras, we would definitely recommend getting used to running in shoes without the heel elevation for a while to adjust before heading straight into competition.

Price: At $99.99 the price for the TerraFlex is more than appropriate as most trail running shoes can run upwards of $100+ for a standard pair of poor quality and low performance footwear.
Durability: These are TRUE minimalist trail shoes with NO heel and excellent for building up the body as well as bio-mechanics. All whilst taking the hit a good trail/outdoor shoe should be able to take.
Comfort: Everything you love about the Prio's comfort (which is  A LOT) but with a more stable and resilient sole to match your greatest outdoor adventuring.
Fit: 

I'm not sure I would wear them without socks, but it does say that you can. I just feel like there would be some rubbing going on if I was to do this. With that said, they are very comfy to wear and the wide toe box is noticeable- my feet don't feel constricted at all. As I mentioned above, they do feel like slippers for hiking in.

FEETures, get it?

Natural FIT — A wide toe box lets your toes spread and relax. Plus the "XERO-drop" sole (non-elevated heel and low-to-the ground) allows for proper posture, balance and agility

Natural MOTION — The TerraFlex is flexible enough to let your feet bend, move, and flex the way, well, that feet are

supposed

to. Plus, they're so light weight, you'll barely know you have them on. A women's 7 is only 8.2 ounces each

Natural FEEL — The TerraFlex uses our FeelTrue® rubber with an removable 2mm insole, to let you Feel The World®

Vegan friendly materials — No animal products in the TerraFlex

Huarache inspired design — The heel strap is not only eye-catching but functional

Adjustable instep strap — The "inverted V" straps aren't sewn down, so you can use them to lock in your instep while keeping your toes free to move

Reflective straps — That middle section of the heel and instep straps is highly reflective for evenings and night

Removable 2mm insole — For a more "barefoot" feeling, you can remove the optional 2mm insole

Barefoot friendly — Wear the TerraFlex with or without socks

5,000 mile sole warranty — like ALL our FeelTrue® soles, the TerraFlex's has our 5,000 mile sole warranty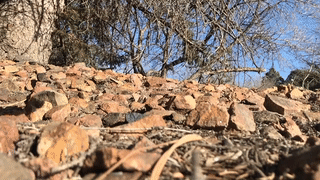 Our Experience: Negatives
It would have been nice if they were fully waterproof but a saving grace is that they dry very quickly and are very breathable- preferable when competing.
Conclusion:
If you're looking for the ideal, minimalist trail or hiking shoe- I highly recommend the TerraFlex. These would not be my go-to for casual walking around the town or in a gym setting as the tread reacts better with outdoor trail-like terrain the best. These are incredibly lightweight yet in true Xero Shoe fashion, extremely durable. In the TerraFlex, you can trust your footwear to match your adventure without risk of injury or discomfort. These have personally been my favorite shoes to take to the snow, mountain biking and trail running whilst we have been here in Salt Lake City! They have even been completely supportive and pain free during a trek through the Yosemite, California mountains.
Xero Shoes TerraFlex Men & Women Product Review
If you're looking for the ideal, minimalist trail or hiking shoe- I highly recommend the TerraFlex.
PROS
Aesthetics
Lightweight
Price
Durability
Comfort
Fit